Many parents worry about the best way to support their child's learning. From hand-picking the very best schools to reading together daily and poring over homework, as an educator it's heartwarming to see the effort and attention that families dedicate to the success of their children. But what if there was an even simpler — and often overlooked — way to improve the wellbeing of your child?
Ever since the invention of the lightbulb, our relationship with sleep has changed for the worse. Adults need around 7-9 hours of sleep at night, and that figure is dramatically higher for children, ranging from around ten to seventeen hours per night depending on their age. Sleep is an essential process that allows our bodies and minds to reset and recharge, and yet globally, adults and children are not getting enough.
| | |
| --- | --- |
| Age | Amount of sleep needed per night |
| 0 - 3 months old | 14 – 17 hrs |
| 4 - 11 months old | 12 – 15 hrs |
| 1 - 2 years old | 11 – 14 hrs |
| 3 - 5 years old | 10 – 13 hrs |
| 6 - 13 years old | 9 – 11 hrs |
| 14 - 17 years old | 8 – 10 hrs |
Lack of sleep may be a global issue, but studies have shown that Taiwanese children are especially at risk from longterm sleep deprivation. Doctors and educational experts estimate that 20-84% of children are suffering from a lack of sleep and are forming poor sleeping habits that will stay with (and continue to affect) them way into adulthood. Older children are particularly affected, as homework and extracurricular activities increase and days get inevitably longer. However, even at younger ages, Taiwanese children are getting far less sleep than their peers in countries like the USA and Australia.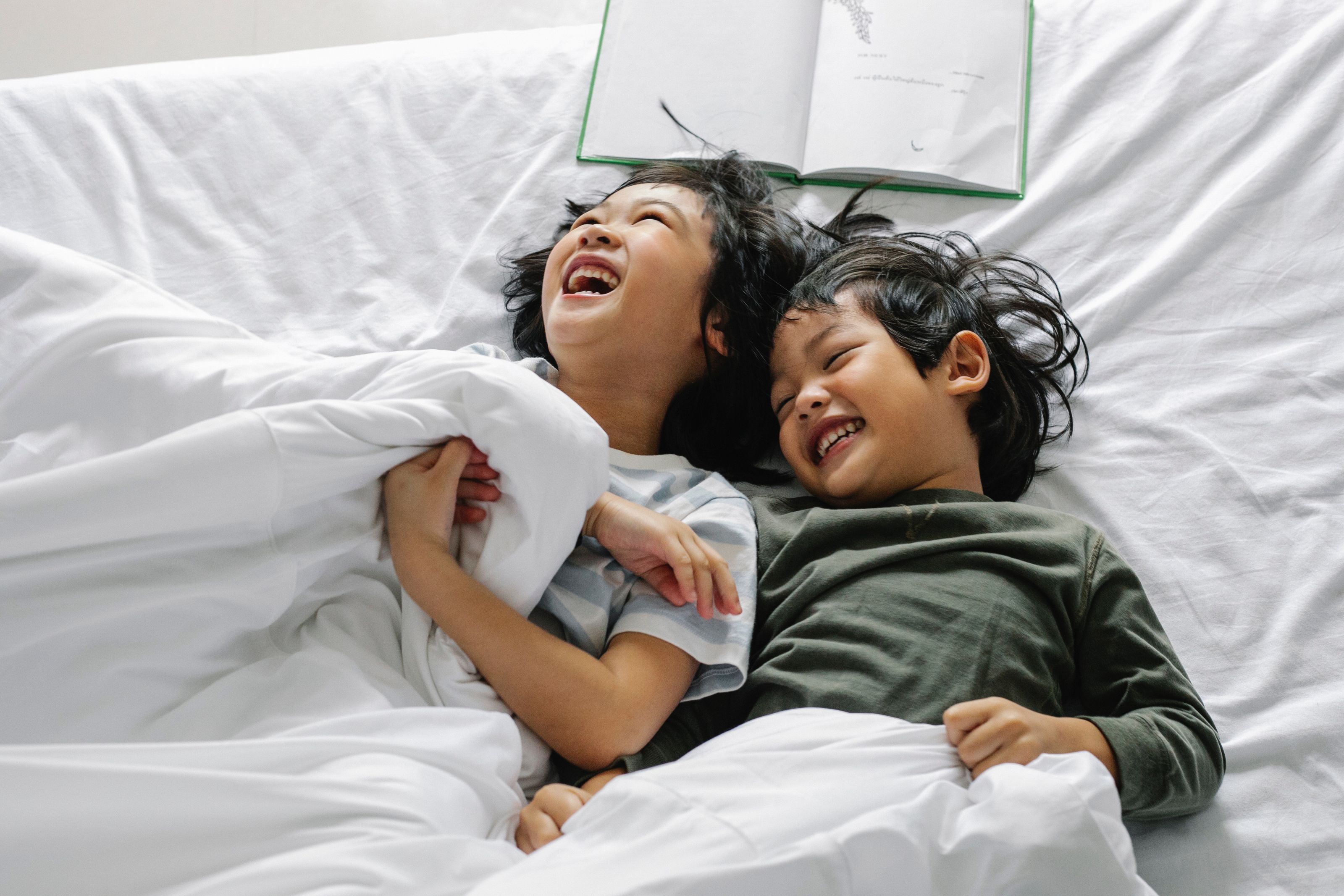 Lack of sleep affects children in a number of ways. The most obvious way is that your child will be irritable and cranky, making it harder to build meaningful relationships with peers. They may be clumsy with slower reaction times, meaning that simple tasks like raising your hand to answer a question first or sharpening your pencil is unnecessarily challenging. You may also notice that your child will have a hard time focusing, remembering things, and following directions. This means that no matter how hard they studied or how long they spent on their homework, they are automatically at a disadvantage just because they didn't sleep enough.
Worryingly, there are much more harmful and long-term symptoms of sleep deprivation. Lack of sleep in children has been linked to a weakened immune system, high blood-pressure, obesity and diabetes (that may stay well into adulthood), and suppressed growth hormones. The more we learn about sleep, the more we discover that children who regularly do not sleep as much as they should tend to grow up sicker, fatter, shorter, and generally unhealthier in almost every way.
So what can be done to ensure that your child gets an adequate amount of sleep? Any parent will know that it's much easier said than done to put a child to bed — and to have them stay in it all night. Unfortunately, there is no quick fix. Each child is different and their individual sleeping needs will vary greatly. However, there are some basic and fundamental steps you should be taking to ensure your child is getting the correct quantity and quality of sleep.
1. Establish a bedtime routine. Following the same routines every night will help your child grow accustomed to going to bed at a certain time, and they will be much less likely to resist it. Engaging in calming activities like reading or bath time at the same time every day will not only help them get in the right mindset for sleep, but it can provide opportunities for teaching increasing accountability for certain parts of their bedtime as they grow older (e.g. choosing a book to read, putting on pyjamas or taking a shower). Growing up with a bedtime routine that they are partly responsible for can help to shape your child's attitude to sleeping well into adulthood, setting them up for long-term success.
2. Dim the lights. Even one hour of exposure to bright light will actually trick the brain into thinking it is still daytime, and it will not produce the hormone melatonin needed to fall asleep. So, one hour before bedtime, start turning off or dimming lights that aren't needed around the house to create a little more darkness. This should also be the cut-off time for all electronic devices, as they produce a bright light. Remove any TVs or electronic devices from your child's room: you are also removing the temptation to use them and stay up later. Darkness is a key factor in ensuring quality sleep, and lights should stay off all night while your child is sleeping.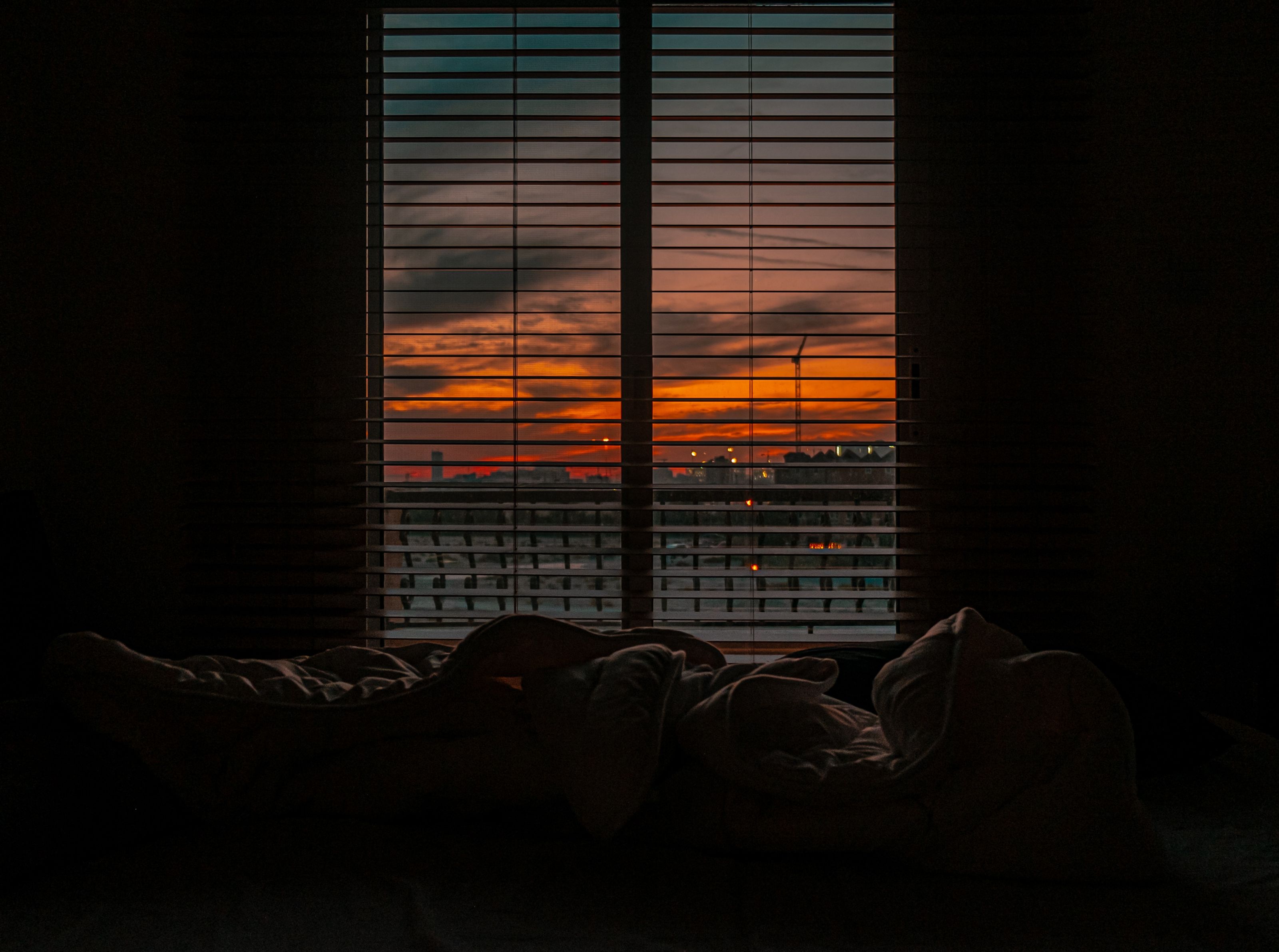 3. Cut out background noise. To provide a better quality of sleep, it is recommended that your child's room be totally silent. If this is not an option, you can also consider buying a white noise maker to play soft sounds like ocean waves or rainfall to create a calm atmosphere. You can even use a "bedtime" voice that is hushed, which you and your child can both practice.
4. Cut out the caffeine. This may seem like a no-brainer — after all, who here would give their child coffee and then wonder why they're not falling asleep? — but caffeine can be found in more places than you would think, like tea, soda, chocolate, energy drinks, energy bars or even some medicines like cough syrup. Since caffeine is a stimulant that children are particularly sensitive to, doctors recommend that anyone under 12 avoid it whenever possible. Even from the ages of 12-18, it is recommended that caffeine intake is limited to 100mg or less, which is around 2 cans of Coca Cola.
5. Consider sleeping alone. Co-sleeping (the practice of sleeping in the same bed as your children) has many benefits and drawbacks, and one of those drawbacks is that it can have a negative impact on the quantity and quality of your child's sleep. Since adults, older children, and younger children all need drastically different amounts of sleep every night, it doesn't make much sense to share a bed with them — unless you plan on sharing their bedtime too.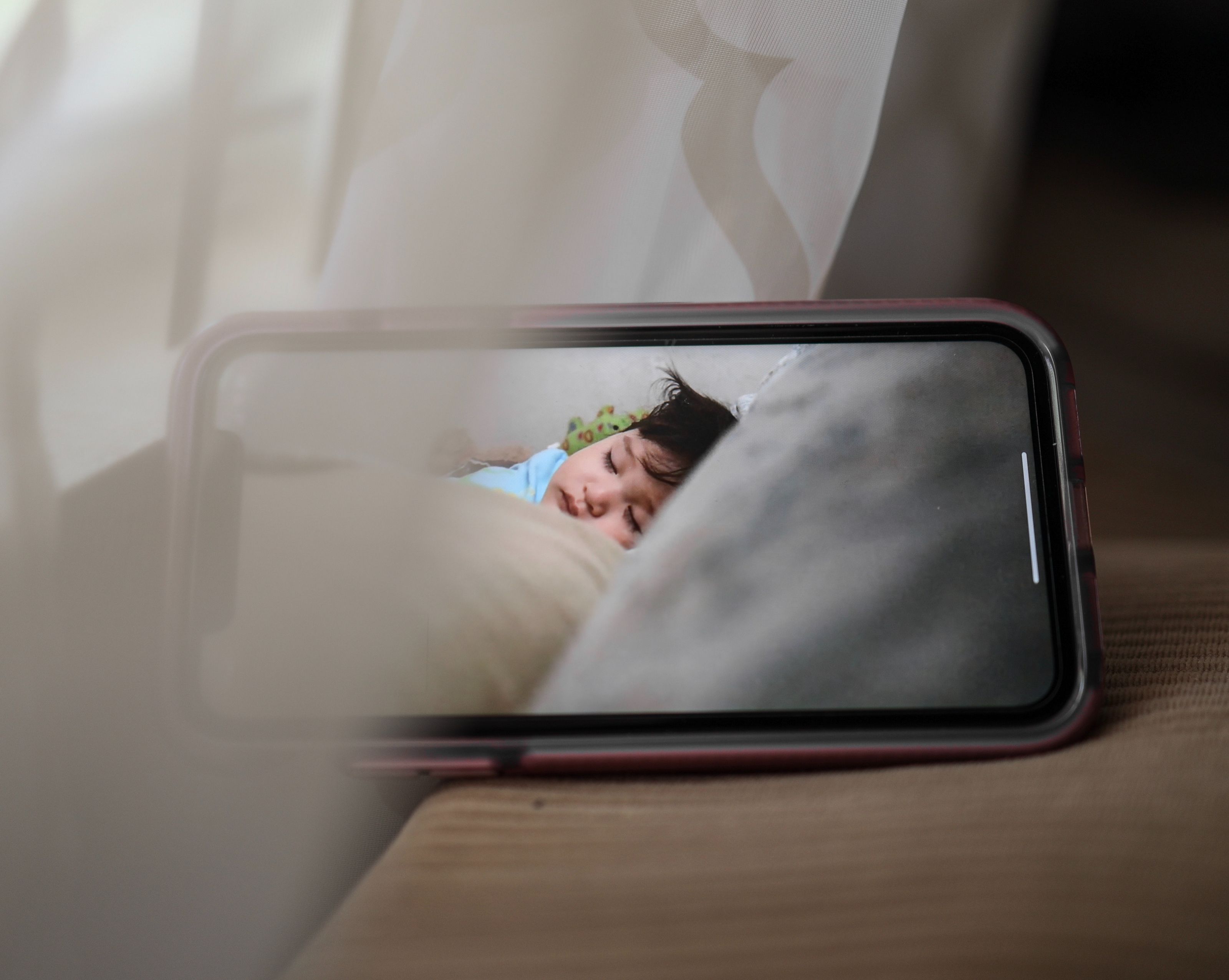 6. Don't "catch up" on lost sleep. Many people think that sleeping for longer on weekends will help the body to adjust to a lack of sleep during the week, but in fact, the opposite is true: getting too much sleep on the weekends will disrupt your body clock and can mean that it will be even harder to fall asleep at the regular time during the week. Even if your routines are slightly different on the weekend, try to ensure that your child is going to (and waking up from) sleep around the same time that they would on school nights.
7. Re-introduce sunlight. It may sound counterproductive, but sunlight helps produce a hormone called cortisol that will naturally wake you up in the mornings. Regularly waking up to sunlight can help the body develop a more reliable internal clock, and over time, it will help your child wake up at the same time every day. Exposure to sunlight is most effective within an hour of waking up, so go ahead and open up curtains around the house as soon as it's time to be up.
Developing better sleeping habits is something that we can all benefit from, but prioritising quality sleep from an early age is one of the most important ways you can set your child up for success. Lack of sleep not only seriously affects your child's performance at school, but it has dangerous implications for their health that will last well into adulthood. Establishing and sticking to a consistent bedtime may be a tough adjustment, but trust us — it truly is of the greatest gifts you can give as a parent.